Android Performance Patterns: Flow
Etienne Caron (Mr. Khan / NAID)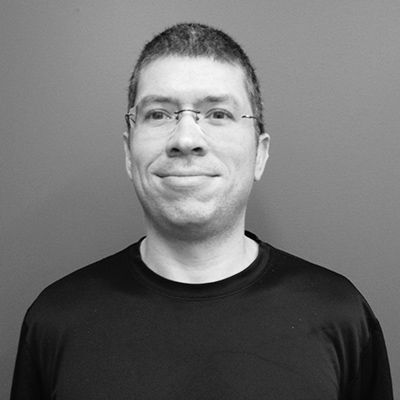 On mobile devices, tactile feedback provides a very close, personal interaction with users. Lack of speed or sluggishness compromises this feedback loop, and multiple UX studies have shown this has a very real impact on users and how they use your software.
Fluid feedback can have huge impact on getting your work noticed and adopted by users. A well crafted UI/UX can induce 'flow', or hyperfocus in your users. Something demos usually excel at provoking in viewers.
In this session, we'll leverage demoscene know-how to create rich dynamic user interfaces, combining shader rendering tricks with traditional Android UI elements. We'll also learn how to efficiently use the Android platform tools to keep your framerate at a rock-solid 60fps.
Etienne's been an active member of the Android developer community in Montreal since 2010, and has been regularly devoting time towards mentoring startups, developers and students in the mobile space. As part of the Montreal Android GDG, he organises meetups, hackathons, and gives regular talks on Android-related subjects. He's now part of the Google Developer Expert program.
He got his start in programming in the mid 80s when he started obsessing over C64 demos, and went on to organize the NAID 95/96 demoparties.
He is now Android team lead for TrueKey, Intel's digital identity manager. Previously, Etienne worked on projects ranging from high-availability stock trading software platforms, all the way to large scale municipal bike sharing systems (London's cycle Hire amongst others). He lives in Montreal with his wonderful wife and daughter.